From:World Bio Market by Daniela Castim
Far Eastern New Century Corporation (FENC) has shown at the Taipei Innovative Textile Application Show (TITAS) their textile technology and sustainable concepts, extending its sustainable products from sports to international fashion trends, continuing to build a green supply chain.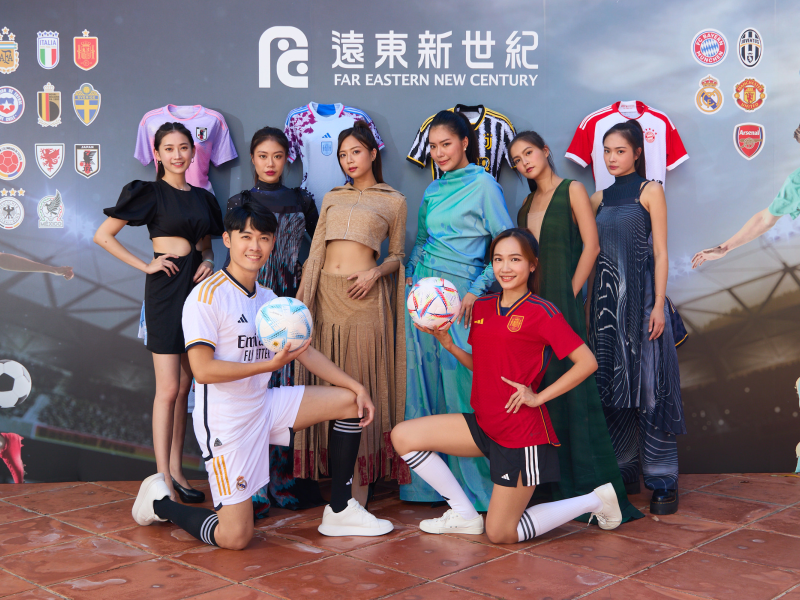 By integrating upstream environmentally friendly raw materials with downstream textile and dyeing development technology, FENC's Knitting and Dyeing SBU took a step further in 2023 with FENC® TOPGREEN® BIO3, incorporating the concept of "green fashion" into product design and receiving the prestigious Red Dot Design Award.
In the major sports events of 2023, the trend of the "Ocean Recycled Anti-Bursting Jersey" continued to flourish. These jerseys are worn by 16 teams in the FIFA Women's World Cup and the UEFA Champions League, showcasing remarkable achievements in sustainable functional textiles.
FENC's Filament SBU, with its innovative carbon-negative technology products, gained favor not only with fashion brands like ZARA and H&M but also partnered with ADIDAS to launch a series of Australian Open tennis jerseys. Through international sports events, various possibilities for carbon reduction are promoted, setting new industry benchmarks.
FENC® TOPGREEN® rTEX Spun Yarn, using a purely mechanical process without any chemical additives, transforms fabric waste into 100% regenerated spun yarn. FENC® TOPGREEN® rTEX denim recycling yarn retains the classic indigo shade, eliminating the need for dyeing in the later stages of production, thus saving water, energy, and reducing carbon emissions. At the same time, it breathes new life into discarded fabrics, creating fashionable and design-oriented denim styles.
FENC has invested in the circular economy for over 30 years, using its core strengths to create various innovative recycling technologies, including applications for land, ocean and air waste recycling. FENC is committed to developing sustainable products, assuming the role of an industry leader, and collaborating with value chain partners to foster a sustainable ecosystem.