From:FENC
The 2023 Global Corporate Sustainability Awards (GCSA) and Taiwan Corporate Sustainability Awards (TCSA) were presented on November 15, with FENC winning a total of 9 awards. The company secured the highest honor, the " Top 10 Taiwanese Companies Sustainability Model Award," for the fourth consecutive time and received 6 best sustainability practice awards, including "Climate Leadership Award, Circular Economy Leadership Award, Workplace Well-being Leadership Award, Information Security Leadership Award, Growth Through Innovation Leadership Award, People Development Leadership Award." The Chinese and English versions of the sustainability report each received Platinum and Gold Awards, showcasing FENC's outstanding performance in promoting ESG comprehensively, garnering high praise from expert judges.
FENC has been developing cutting-edge "land, ocean, and air" comprehensive recycling technologies, continuously researching circular technology and innovative product applications. The company is a global leader in high-value and high-tech food-grade rPET and recycled ocean polyester filament. It is the first in Taiwan to receive government approval for using recycled PET in food containers. Addressing the issue of waste textiles, FENC developed the r-TEX textile recycling technology, and participants in the October FENC Classic Marathon, numbering nearly 4,000 runners, wore sustainable running jerseys made from this functional fabric. The jerseys worn by the champions of last year's FIFA World Cup and this year's Women's World Cup were also made from FENC's "Ocean Recycled Anti-Bursting Jerseys." Additionally, the company's world-first fabric made of waste gas has won numerous international awards. This year, incorporating exclusive 3D knitting technology and water-saving processes, it was awarded the "Red Dot Award: Product Design," showcasing its innovative sustainability efforts on the international stage.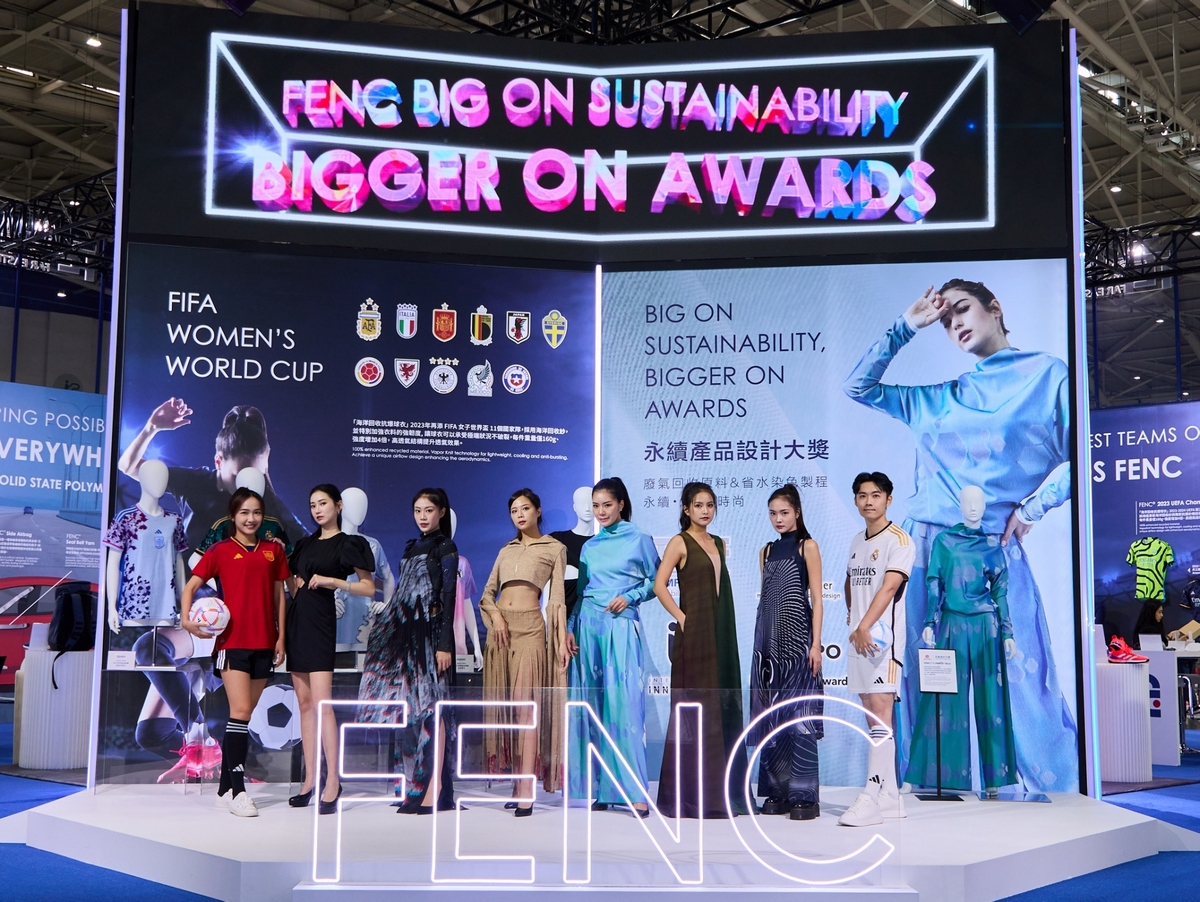 In response to the global net zero vision, FENC has actively undertaken various carbon reduction initiatives. To fulfill corporate sustainability, the company collaborates with the government and investment institutions to lead in issuing several sustainable financial products, many of which are either the first in Taiwan, Greater China, or Asia, enhancing international visibility.
Within FENC's corporate culture, emphasis is placed on talent development and creating a safe and healthy workplace. Resources are consistently invested in caring for employee's well-being. By leveraging core business capabilities to expand social impact, FENC has launched a free environmental education program called " The Transformative Magic of Circularity," focusing on the theme of the "circular economy," encouraging young students to take positive actions for the environment and collaboratively create a beautiful new century.